May 17-18, 2019
Huaqiangbei Road, Shenzhen
Opening Night Audio Visual Performance: 8PM, Friday, May 17
Second Night Audio Visual Performance: 8PM, Saturday, May 18
Shenzhen joins forces with Berlin, Hong Kong, and UK, for the First Digital Arts Festival in China's burgeoning Tech Hub!
The tech-art spotlight shines on Shenzhen this spring, a city once known for electronics manufacturing, the Maker Movement, and in recent years, as the "Silicon Valley of China." In celebration of the 40th anniversary of the establishment of Shenzhen, the Huaqiangbei Street Office and the Shenzhen Futian District Government collaborate with Berlin-based Chinese curator Q. Lei and digital artists from around the world in putting forth the first Digital Art Festival in the booming Asian tech hub.
Internationally renowned digital artists from Europe and China, Allan Banford (UK), Donnie Tam (Hong Kong), Dali Wu (China), Nan Pang (China) will show their latest digital artworks to the public in the tech hub. The festival announces the transformation of a manufacturer of the world into a new tech-art and design-cradle in Asia. The Digital Art Festival is part of the 15th China (Shenzhen) International Cultural Industry Fair.
SHENZHEN was the first of the four special economic zones (SEZs) the new Chinese leadership established in 1980. Originally a poor southern village of ~30,000 located right across the river from Hong Kong in Guangdong Province, Shenzhen today is a metropolis of 15 million people. At the core of Shenzhen's success story was the pivotal contribution of the electronics market of Huaqiangbei, which brought both economic and technological opportunities to the locals.
The story of Shenzhen's transformation into a world-class tech hub is both part of China's greater reform story, and more. The Maker's Movement that started in Shenzhen in 2014 recognized that Shenzhen in fact owed a great deal of its success to its "Shanzhai" era, which opened up within the city a space for mass innovation, as well as for open science and technology. The Digital Art Festival marks the opening of a new innovative era in Shenzhen that focuses on the arts, design, and other creative industries.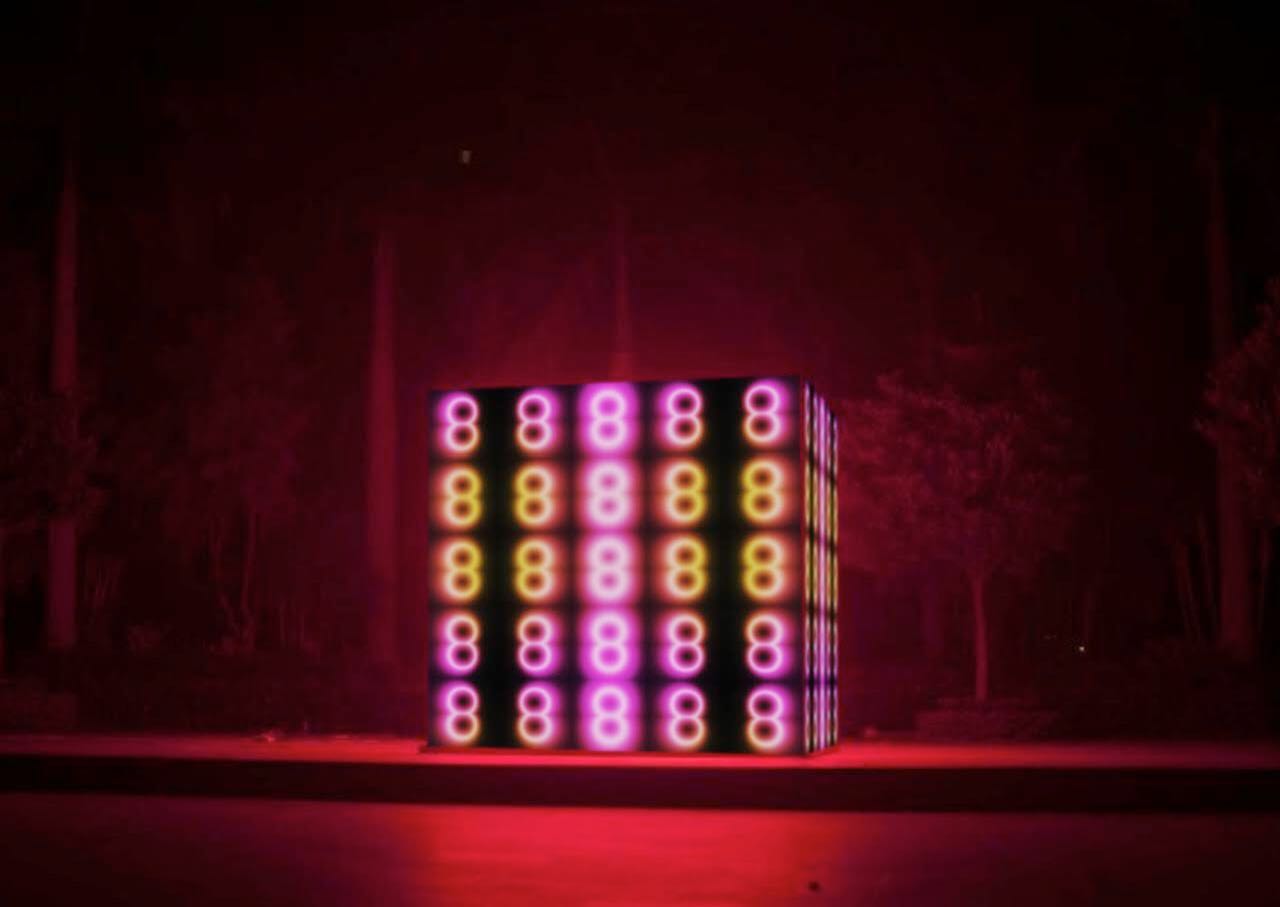 Digital Piece "Neon DNA" by Allan Banford 160cm x 120cm. The piece will be projected onto a LED cube for the festival.
Curator: Q. Lei, Ph.D.
Artists: Allan Banford (UK), Donnie Tam (Hong Kong), Nan Pang, Dali Wu
Production Company: Shenzhen Huayu Century Investment Co., Ltd.
Sponsors: Shenzhen Futian District Government, Huaqiangbei Street Office
Partner: ArtDreamer